ПОХОЖИЕ ВИДЕОРОЛИКИ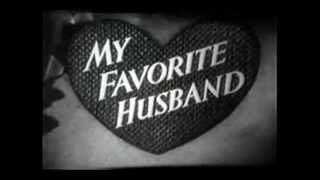 6 лет назад
Saturday Color Carnival, Blondie, Bachelor Father, Mr. Adams and Eve, Topper, My Favorite Husband, Dear Phoebe, Our Miss Brooks, Where's Raymond, Ray Bolger Show, Sir Lancelot, 77th Bengal Lancers, Broken Arrow, Tombstone Territory, Wells Fargo, Colt 45, Lawman, Crossroads, Medic, Biff Baker, Mr. And Mrs. North, Mr. District Attorney, Racquet Squad, Treasury Men in Action, Meet McGraw, Schlitz Playhouse of Stars
6 лет назад
Flying the Lindbergh Trail (1937)
6 лет назад
Plane Talk (1965)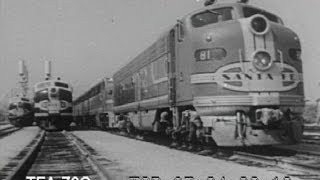 10 лет назад
An educational film about train travel in the 1950s. To purchase a clean DVD or digital download of this film for personal home use or educational use contact us at questions@archivefarms.com. To license footage from this film for commercial use visit: www.travelfilmarchive.com
8 меc назад
40 Vintage Photos Capturing Street Scenes of New Orleans During the 1950s
6 лет назад
These classic car commercials fascinate for many reasons. Not only do we get a rundown of the features on these cars and what was important to car buyers in the 1950's, but we also get a glimpse at the 'hard sell' advertising methods commonly used by Madison Avenue in those days. And, obviously, consumers back then had no problem sitting through a two minute commercial, something unheard of in the "short attention span" habits of today's viewers. The cars featured are: 1956-59 Dodge, '56 Chrysler Imperial, '57 Ford models, '58 Edsel, 1950 Mercury and a Kaiser Henry J from the mid-50's. Enjoy.
11 лет назад
clip of Groucho Marx Plymouth Desoto commercial...info on sales, interstates, styles---clip of Richfield Boron gas station. Eisenhower and cold war influence on highway construction. Nice color clips of visitors driving to National Parks--and the service stations, hotels and fast foods places that popped up.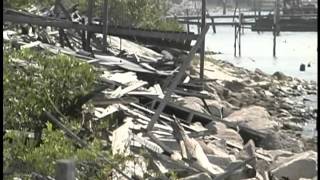 7 лет назад
After Katrina, people ask why would anyone establish a city in a place that is below sea level, floods nearly every year, is as hot and humid as any tropical jungle, subject to outbreaks of deadly disease and faces annihilation as the result of a direct hit from a hurricane? More to the point, why would anyone try to save it? When you mention New Orleans to most people, the images evoked are of a lively port city populated by a sultry mix of people from many different cultures and, of course, jazz, Mardi Gras and world class cuisine. What few people realize is that the very forces that created New Orleans now threaten its very existence. The eco-system is incredibly fragile and volatile, and if no action is taken, the city could be wiped out in the next hurricane or gradually swept into the sea from the current course of things. With the critical issues of global warming and our ongoing struggle to strike a healthy balance between a healty environment and a growing economy, New Orleans serves as a microcosm in which we can examine the critical issues facing our planet. Walter Williams Creator: Walter Williams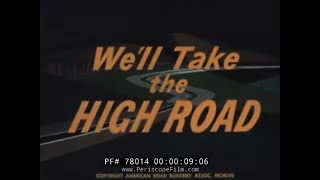 2 лет назад
Produced in 1957 by the American Road Builders Association, "We'll Take the High Road" is presented as a public service announcement, the films touts the ever-increasing number of cars on the nation's roads and how builders are moving to meet an increasing need for more roads and highways. Because the existing roads were not originally engineered for safety or the number of cars using them, President Dwight D. Eisenhower (shown at mark 02:05) signed the National Interstate and Defense Highways Act in June 1956, when signed the bill into law. It authorized $25 billion for the construction of 41,000 miles of an Interstate Highway System and was the largest public works project in American history at the time. As a result, the Interstate Highway System was soon developed and Federal Highway Administrator Bertrum D. Tallamy explains, starting at mark 02:53, how the proposed system will work. (Began in 1956, the system had a total length of 47,856 miles as of 2013). Presented as part of a "town meeting" skit beginning at mark 05:15, the film launches into a detailed explanation of what would officially be known as the "Dwight D. Eisenhower National System of Interstate and Defense Highways." He notes that "it will be possible to drive from the Atlantic Ocean to the Pacific Ocean and from Canada to Mexico on safe, multi-lane, divided highways without a single stoplight or stop sign" and is designed "for the traffic of the future." Although residents in some smaller town feared that highways would divert traffic from their roads and cause them to become ghost towns, the narrator says those are "dark suspicions." At mark 10:30, the film delves into the large amount of planning and engineering involved in mapping out the highway system, with "electronic brains" doing much of the work. Revisiting the concern that a highway system would take business away from "mom and pop establishments," the film claims near mark 16:08 that a highway system would result in an increase in business and property value. "Travelers can get into town, move around, find a place to park, and buy what they want," we are told. The system would also improve smaller, local, "farm-to-market" roads, and provide for "expert landscaping" along highways to keep the journey one that is aesthetically pleasing. Following further discussion of design plans and construction details, Although some businesses and residences would have to be acquired to construct the highway system, the audience is told at mark 28:50 that "anyone with any sense at all knows that this system of roads will be a good thing for his country and for all of us. It's something we really need. We've got to have it if we're going to move ahead in this country the way we always have." We encourage viewers to add comments and, especially, to provide additional information about our videos by adding a comment! See something interesting? Tell people what it is and what they can see by writing something for example like: "01:00:12:00 -- President Roosevelt is seen meeting with Winston Churchill at the Quebec Conference." This film is part of the Periscope Film LLC archive, one of the largest historic military, transportation, and aviation stock footage collections in the USA. Entirely film backed, this material is available for licensing in 24p HD and 2k. For more information visit http://www.PeriscopeFilm.com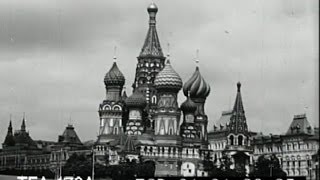 6 лет назад
A film about Russia in the early 1950s. To purchase a clean DVD of this film for personal home use or educational use contact us at questions@archivefarms.com. To license footage from this film for commercial use visit: www.travelfilmarchive.com
2 лет назад
The television series Trackdown really did produce an episode featuring a "Trump" character who came to town claiming that only he could prevent the end of the world by building a wall. Meme magic and timelines merging or just pure coincidence? KEK.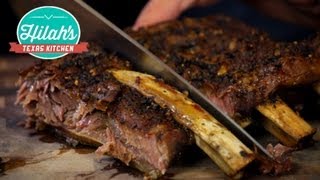 6 лет назад
Welcome to Hilah's Texas Kitchen - part travel show, part recipe show, 100% Texan. In this episode, we're visiting the 80-year-old Black's Barbecue in Lockhart - part of the famous Texas BBQ Belt - to watch a 4th generation BBQ pit master in action. Even if you never make it out to Black's we've got you covered with an amazing Texas BBQ beef rib recipe you can make at home. Check out more from Hilah at http://www.youtube.com/hilahcooking OVEN-ROASTED BEEF BACK RIBS RECIPE INGREDIENTS - 2 Tbs coarsely ground black pepper - 1 tsp salt - 1 tsp smoked paprika - 1/2 tsp dry mustard - Uncut rack of beef ribs (approx. 3 lb) DIRECTIONS: - Make your rub by mixing all dry ingredients. - Thoroughly cover the front and back of the beef ribs with the rub. - Place in a roasting pan (with a rack if you have one), meat side up. - Cover roasting pan with foil - Bake ribs for 4 hours at 250F (121c) until tender. - Remove foil and broil for an additional 3-5 minutes. - Cut up the individual ribs, and enjoy!